Next Generation Network (NGN) Infrastructure Upgrade
---
In the summer of 2017, the Network and VoIP Services team completed a significant Next Generation Network (NGN) infrastructure upgrade for Residential Life.
The long-overdue upgrade provides greater network capacity and reliability as well as significantly enhanced security and speed.
As a part of the upgrade, the network team purposefully redesigned the network service to separate housing areas from the core campus academic network. This design gives students a more robust network and allows for an improved security posture for the entire campus.
In total, the upgrade doubled the number of installed wireless access points from 220 to over 512, providing more uniform and reliable wifi access across all residential life spaces.
In all, OIT completed network upgrades for 20 individual buildings in 2017:
1. Academic Office Building (AOB)
2. Joseph E. Gallo Recreation & Wellness Center & Student Activities & Athletics Center
3. Garden Suites (Tulare, Madera, Stanislaus, Kern, King, Fresno, San Joaquin, Calaveras, Merced)
4. Science and Engineering 2
5. Sierra Terraces (Tuolumne, Mariposa)
6. Student Services Building
7. Summit Dorms (Half Dome, Tenaya, Cathedral)
8. Yablokoff-Wallace Dining Center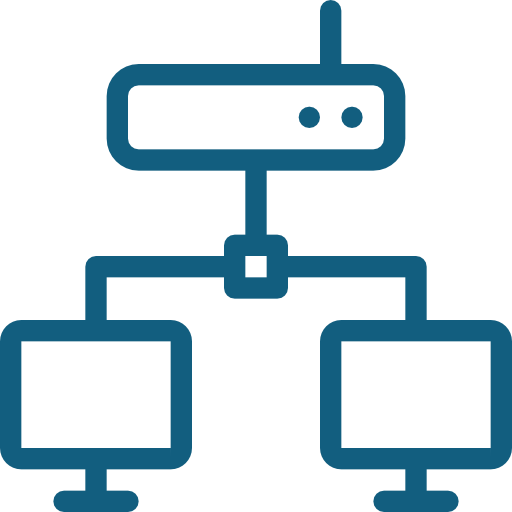 NETWORK SWITCHES
AND 48
1-GIG PORTS

ARUBA WIRELESS ACCESS POINTS

BATTERY POWER DEVICES (UPS)

COPPER PATCH CABLES
(+250 FIBER CABLES)

POWER DISTRIBUTION DEVICES (PDUs)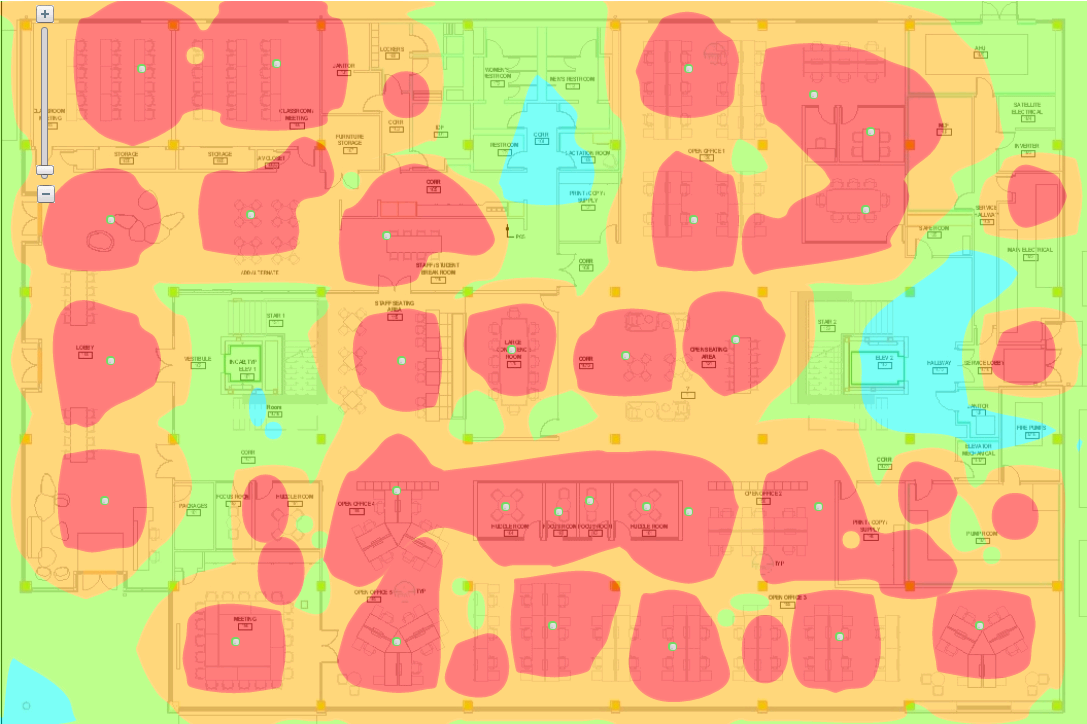 Wifi Heat Mapping
---
As we've been rolling out Next Generation Network (NGN) wireless to the campus, the Network team has been simultaneously improving our monitoring and detection efforts by building out detailed "heat maps" in our network monitoring system.
These heat maps show the quality of wireless coverage in each of our buildings, allowing us to pinpoint potential problem areas and prioritize deployment of additional antennas to provide the best possible wireless experience for our campus community. The example map we've included here demonstrates our wireless coverage for the first floor of the Downtown Campus Center.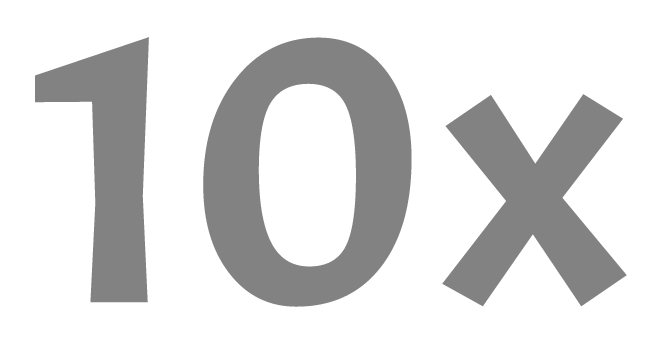 Ten times faster than our previous network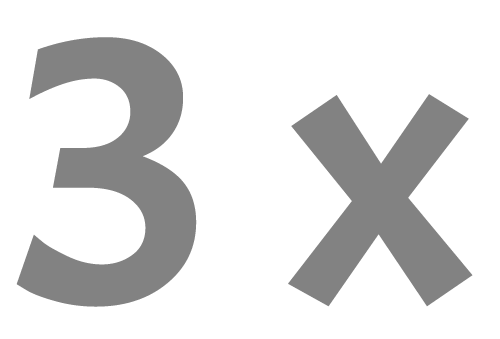 Tripled network wireless capacity
VoIP
---
In addition to supporting and maintaining the network for the entirety of campus and all of our auxiliary locations, the Network team has been integral to the planning and execution of the Voice over Internet Protocol (VoIP) project. Read more about the VoIP project when you click below.