Information Technology Service Management (ITSM)
---
OIT operates according to IT Service Management (ITSM) principles. ITSM defines and aligns IT services with business protocols, focusing on customer service to the end user.
This industry-standard methodology stresses continual improvement, which allows us to adopt a 'process approach' and focus on customer needs and IT services for customers, rather than on IT systems.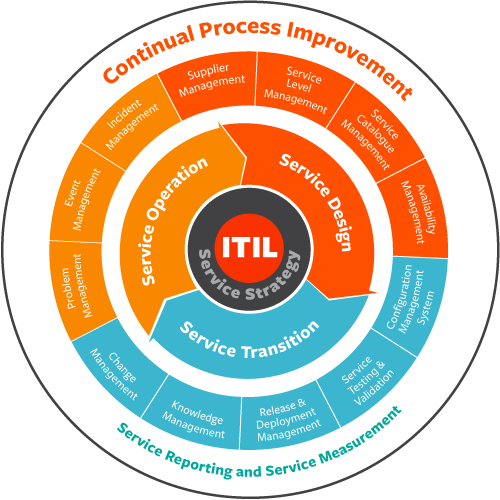 Process Improvements
---
In 2017, OIT made significant process improvements by developing or maturing the following IT Service Management area competencies:
Implementation of Major Incident Management process and updated Standard Operating Procedures
Implementation of Post Incident Review and Root Cause Analyst (RCA) for all Major Incidents
Infrastructure and Application Change Management Processes and Standard Operating Procedures
Change Management Dashboard
Knowledge Management Processes and Standard Operating Procedures
Knowledge Management Training Guide
Problem Management Processes and Standard Operating Procedures (this process tracks the identification of improvements through implementation and root cause analysis)
Asset Management Processes and Standard Operating Procedures
Service Level Agreement Process Guide for both the Service Catalog and intra-departmental management
To organize and prioritize its workload, OIT uses an ITIL tiered support model.
ITIL—or Information Technology Infrastructure Library—is a set of detailed practices for IT service management (ITSM) that focuses on aligning IT services with the needs of business.
Under this model, incidents and requests come in to the Service Desk (Tier 1) and escalate up (generally due to severity or complexity) as necessary.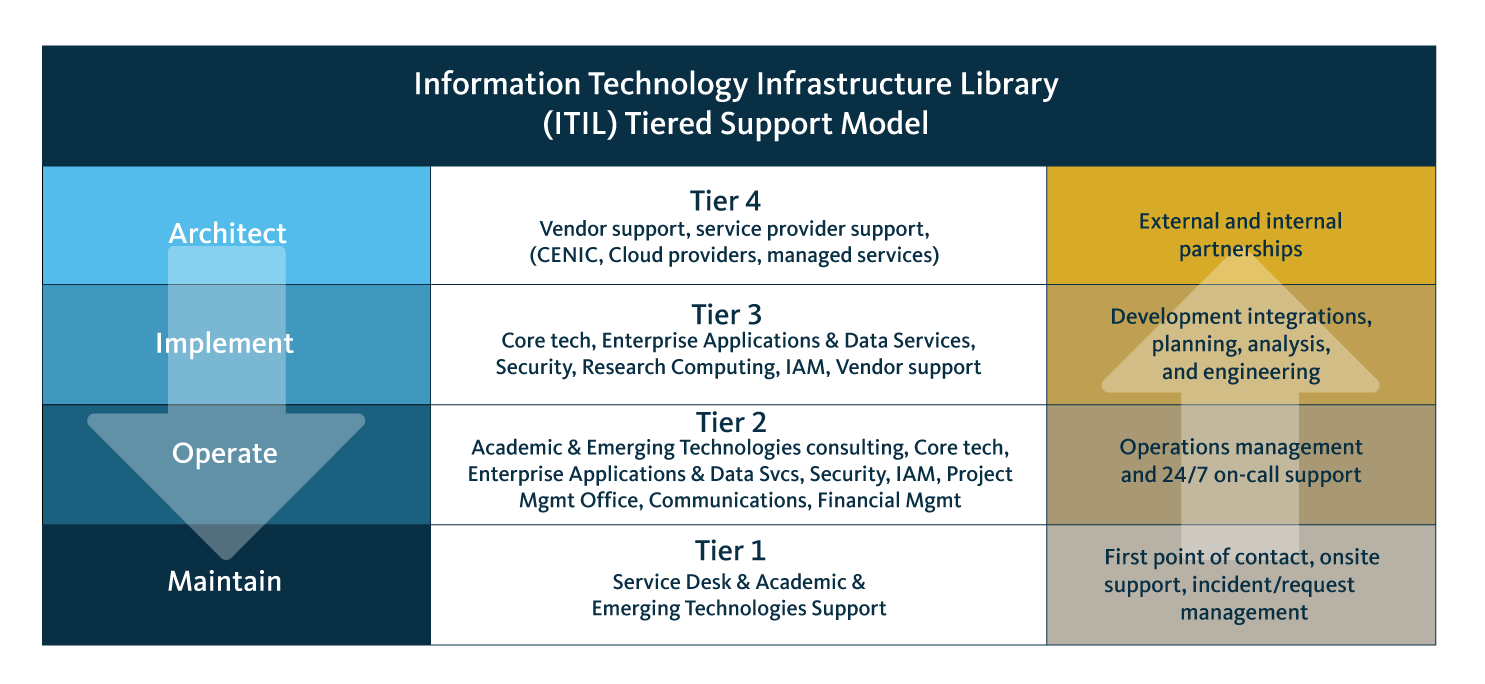 Conversely, new technology standards and support models are integrated into the existing OIT infrastructure starting at the higher tiers and then descend through the lower tiers during implementation, until the new standard or model is simply maintained as a 'normal' service.
Service Desk tracks its workflow via ServiceNow, a ticketing system that allows for task assignment, tracking, and reporting.
These images, screen captures from our Service Desk Dashboard, allow us to visualize open tickets and gain a better understanding of the areas where improvement is still needed.
The IT groups represented by the different colors in these graphs are our teams of staff experts who respond to incidents and requests as they are received and prioritized.
Strategic, Scalable Processes
---
In 2017, OIT focused on maturing our processes in Incident Management and Request Management.
This focus has allowed us to fine-tune our internal handling of demands on OIT resources and to provide a better level of service to the campus.
how OIT handles basic requests for help and service from campus constituents

how OIT handles unplanned outages and break/fix issues that interfere with campus business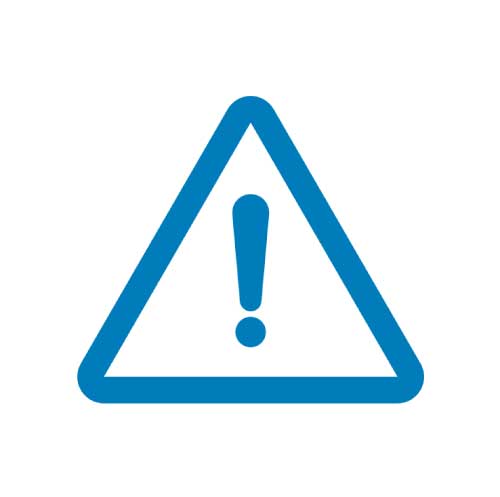 Handling of
Major Incidents
Incident managers are now on call 24/7 for all P1 and P2 incidents (see below). This helps us to improve our general response time and to drive improvements around the way we escalate incidents, pull in required resources, and communicate with the campus.
We've also improved our post-incident processes —reviewing the way each incident is handled and performing a thorough review and root-cause analysis of every problem. This has helped us to identify new areas of opportunity for service improvement.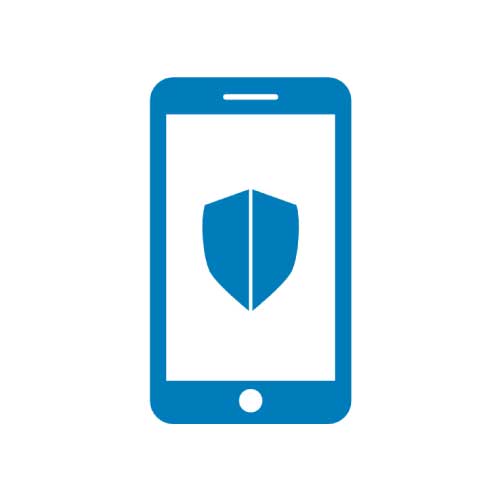 Incident
Reporting
This year we've added a new Cyber Security Incident Reporting feature on our website, which allows faculty, students and staff to report cyber security threats.
After a user submits an incident, the system generates SMS text messages to the OIT Security team so they can assess and resolve the situation as soon as possible.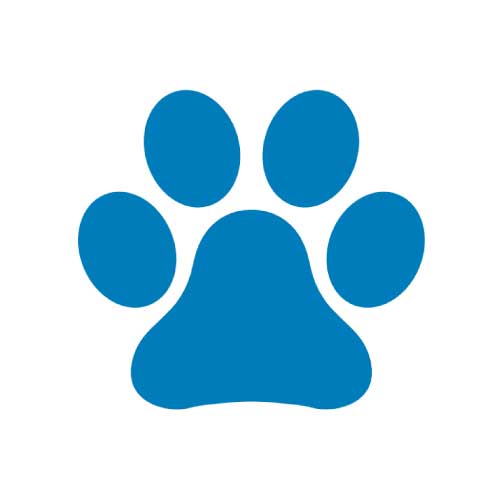 Self-Service Appointments
Our Rufus Time self-service feature allows faculty, students, and staff to schedule appointments for service calls at their convenience.
This process is not only easier and more preferable for our customers, but it allows OIT to prioritize and schedule our work force more effectively. This helps us to provide better services without the need to increase staffing as we prepare for campus expansion.
Learn more about Rufus Time
Incident Categories Explained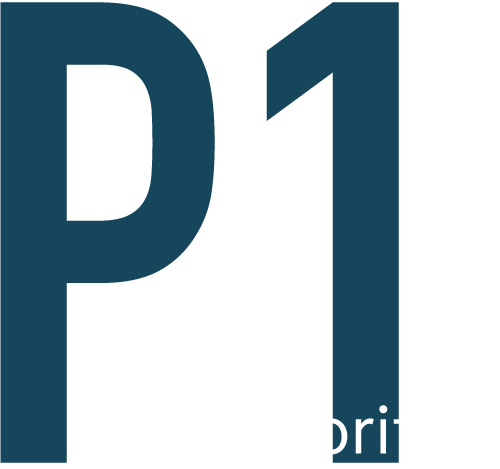 Example:
Power loss to campus that impacts network connectivity
Initial response time:
15 minutes
Target resolution time:
4 hours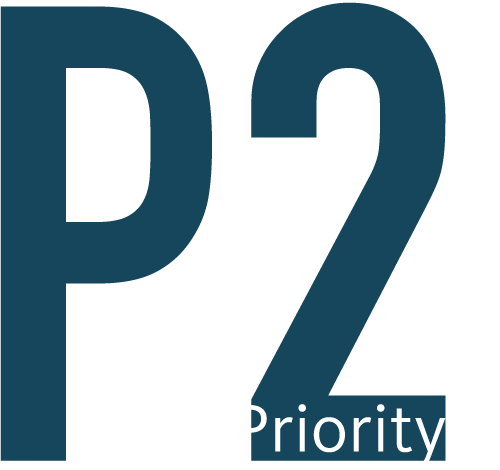 Example:
Intermittent connectivity problem (not affecting instruction),
Initial response time:
30 minutes
Target resolution time:
8 hours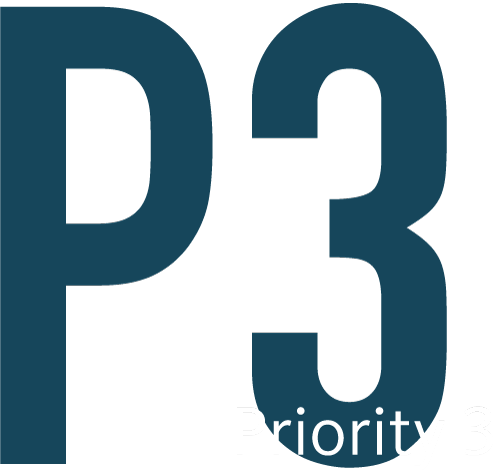 Example:
UCM-Catnet WiFi is down in a single building, but a workaround is available (UCM-Guest is functional)
Initial response time:
2 hours
Target resolution time:
3 days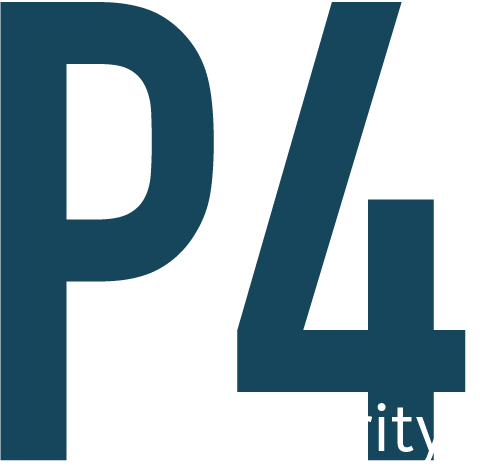 Example:
Issue affecting a single user
Initial response time:
8 hours
Target resolution time:
5 days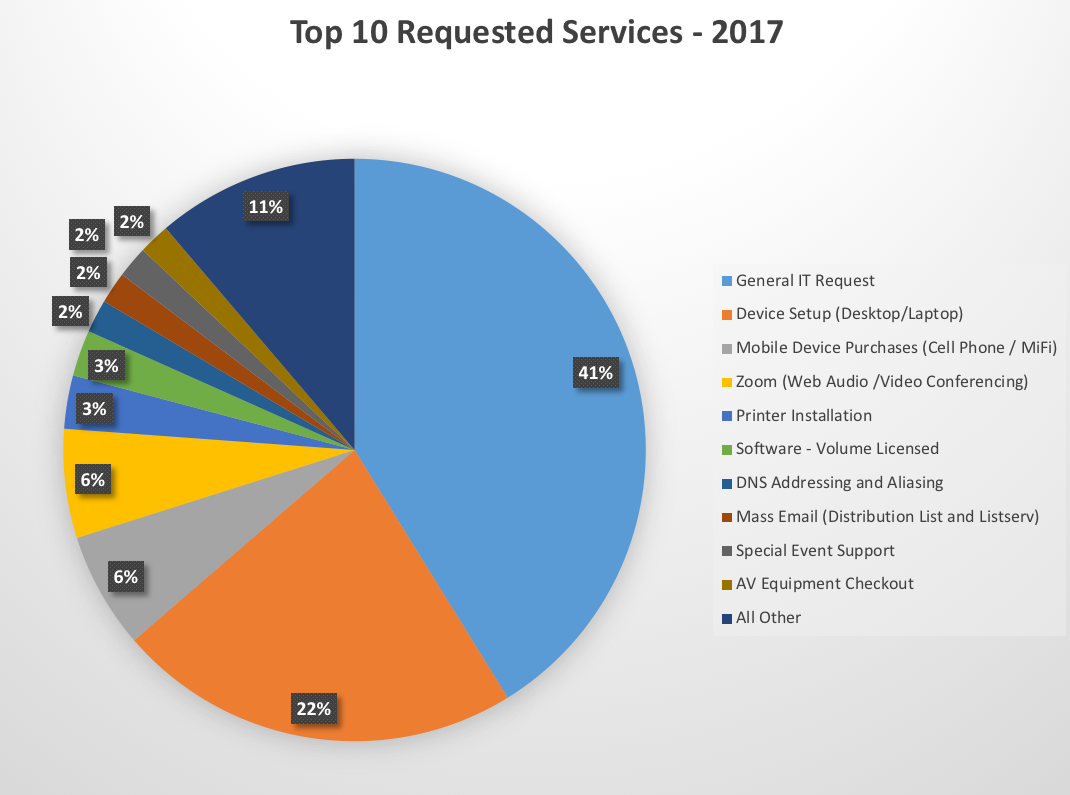 Continual Improvement in Action:
General IT Requests
---
What Service Desk terms a 'General IT Request' is basically anything that doesn't fit into any other category.
In pursuit of the continual improvement dictated by ITSM, the Service Desk is working to gain a more fine-grained understanding of user needs that aren't captured by our other categories.