---
MERCED 2020
ALUMNAE

STAY,
HELP

PAVE WAY
Founding Graduates Fulfilling Campus Mission,
Proving Their Pioneering Spirit Persists
---
By Cyndee Fontana-Ott
SARA Anastos and JESSICA Duffy are proud alumnae who have watched UC Merced take root and grow. NOW THEY'RE HELPING TO BUILD IT.
Alumna Jessica Duffy with her family overlooking the 2020 Project. Tom Duffy, her husband, also majored in Mechanical Engineering and is an alumnus from the Class of 2010.
---
Alumnae Stay, Help Pave Way
Sara Anastos and Jessica Duffy were among the pioneer students at UC Merced.
Now they are part of the team pioneering the university's future through the sweeping Merced 2020 Project. Starting this fall, the three-phase, $1.3 billion expansion will debut new research, residential, teaching and student-support facilities that add roughly 1.2 million gross square feet to the campus. This is the first major expansion since the campus opened in 2005.
Anastos ('10) and Duffy ('10) are proud alumnae who have watched UC Merced take root and grow over nearly two decades. Both also have spent their entire professional careers here – partly with the core group working to nearly double the size of the UC system's 10th and newest campus.
"They've seen this place from the very beginning," said Richard Cummings, director of strategic communications. "Construction has been part of their experience."
Duffy, who graduated with a degree in mechanical engineering, is a business architect in the university's Center of Institutional Effectiveness. She's seen the campus rise from just a few buildings to a modern academic showpiece.
"I've gotten to know — at a high level — what it takes to make a campus come alive," said Duffy, who worked on various aspects of the 2020 Project. "A year at UC Merced is like seven years anywhere else."
"It's amazing to see that it's only been three years when it feels like 10," said Anastos, who graduated with a degree in biological sciences. She's held several campus jobs and now works in space planning and analysis.
"I probably have an extra-special fuzzy feeling about UC Merced because I went to school here," she added.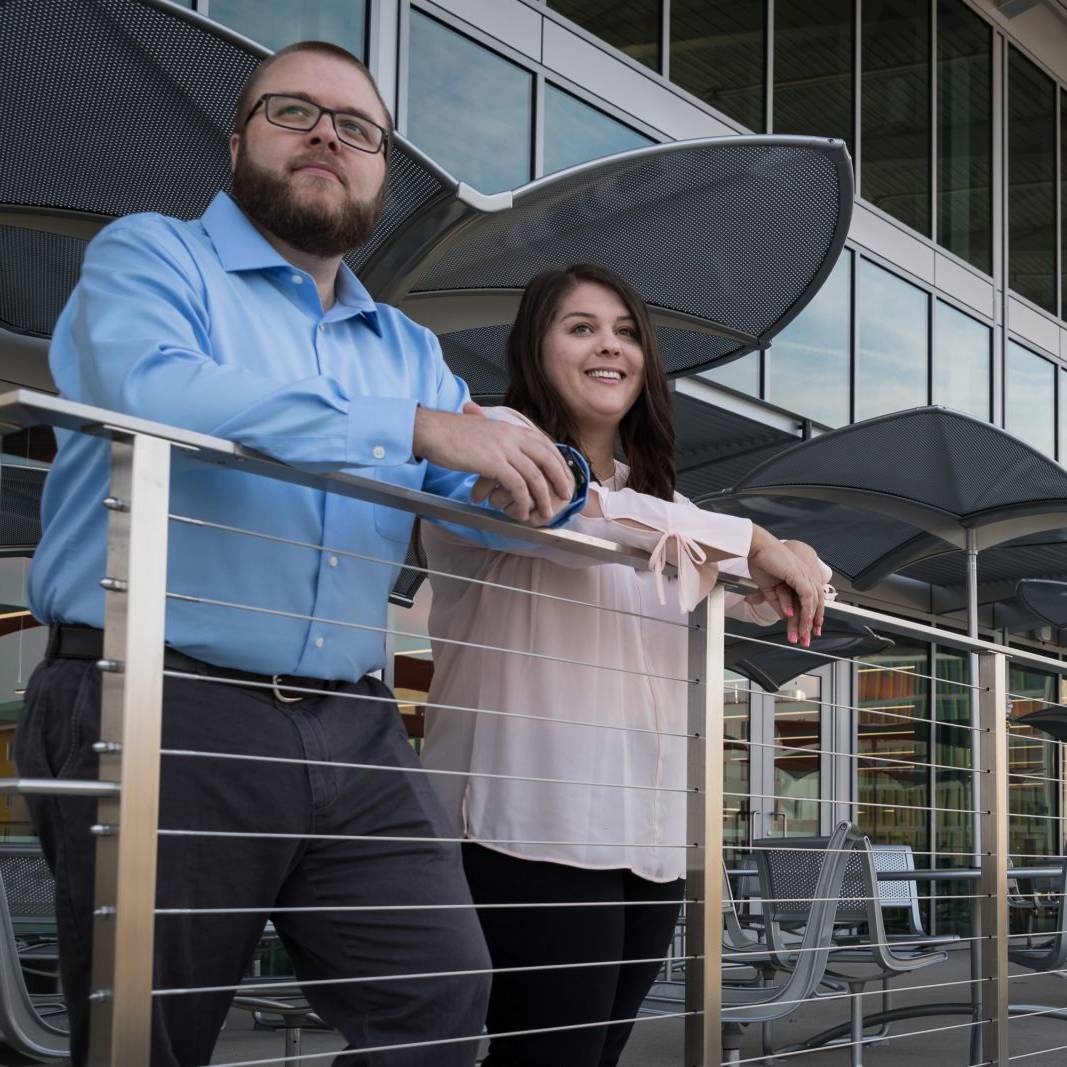 Alumna Sara Anastos and her husband Ross Anastos. Ross is a graduate from the Class of 2009 and is a Library Services Manager for UC Merced.
Overcoming Challenges and Celebrating Successes
A sense of care, flexibility and accomplishment is common to those who have contributed to the historic expansion. After breaking ground in 2016, the project's first buildings — two new residence halls and a dining facility — open this fall. Work continues on the next two phases.
Cummings said the new dining pavilion will be a gathering place and the social heart of the campus.
"This sets the tone for what a modern, 21st-century university in the San Joaquin Valley is supposed to look like," he said.
Yet doubling UC Merced's size in just a few years is an ambitious goal — and it hasn't always been easy.
"To stay optimistic at every stage is something that was necessary to move this forward," Cummings said.
"this sets the tone
for what a modern,
21st-century university
in the san joaquin valley
is supposed to look like."
The new dining center is just one component of the Phase 1 delivery set to open in August 2018.
Part of the challenge was a more unique project structure that rests on a performance-based framework and lease arrangement. Under a public-private partnership (P3), the university outlined standards that the developer must meet in terms of construction, operation and maintenance. For example, campus officials might specify the acceptable range of temperatures in a building but leave the developer to choose the system.
"It's been a learning process to work together in this new model," said Maggie Saunders, UC Merced's director of space planning and analysis. "I think it's coming together."
Managing Expectations While Pushing Forward
Andrew Boyd, executive director of the Center of Institutional Effectiveness, crunched numbers for the project and worked to develop performance standards.
Few details were too small; Boyd said one of the biggest areas of discussion was the standard for a crack in concrete. That's important because it can influence the strength and type of foundation work — such as steel and rebar — along with ongoing maintenance and safety issues. Tolerances are different for roads compared to walkways, for example.
Sometimes, the team had to shift gears quickly — and leave behind completed tasks — as planning and the project evolved. This happened often enough that a few staff members created a T-shirt that read "Project 2020: It's Just Work" to reflect the commitment and necessity of always moving forward.
"It was very much the sense of the team," Duffy said.
Several team members said one of the toughest parts of the job was explaining trade-offs — one of the inescapable realities of a fixed budget.
"The hardest part is managing expectations," Boyd said. Throughout the process, he said, the team worked to preserve opportunities for additional development beyond 2020.
"seeing everything
under construction –
this is uc merced.
we are this dynamic."
Overall, he said, the process has been both challenging and exhilarating — especially because UC Merced and its mission are so important in the San Joaquin Valley.
"What we have is absolutely what the campus needs," he said.
These days, Cummings frequently leads tours of the construction site and calls it rewarding to show others the work and progress.
"To see their faces when they realize the trajectory that UC Merced is on — that is really something that makes me feel proud of the time that I've spent working on this project," he said.
The project also has been particularly meaningful for the two alumnae who remember the early, bare-bones days of UC Merced. Anastos, originally from Tracy, graduated from a century-old high school but came to a new university to help establish traditions.
"We made the best of it," she said. "We had all chosen to be here. A lot has changed since then."
Duffy, who is originally from the Bay Area, considered transferring to another UC before realizing that UC Merced was the perfect fit for her. She said it's been surreal to think about the fall opening of the project's first phase, and to know that she's contributed to creating the campus of tomorrow.
"This is the tangible outcome to all of the hours spent," Duffy said. "Seeing everything under construction — this is UC Merced. We are this dynamic."
---
MERCED 2020.
YOU WON'T BELIEVE IT
UNTIL YOU SEE IT.
---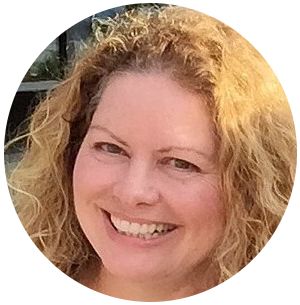 Cyndee Fontana-Ott is a professional freelance writer who has contributed to UC Merced publications since 2011. She formerly worked as a reporter for several newspapers and, as a journalist with The Fresno Bee, covered the site selection and development process related to the University of California's 10th campus. She is a graduate of San Jose State University.