bobcats have spots?
---
Want to support students, get a free car wash, and save 10 percent at places like Jantz, J&R Tacos and Coffee Bandits? Then the UC Merced CATSPOTS program is for you. Powered by the UC Merced Student Alumni Association (SAA), CATSPOTS is a partnership between the campus and local community that helps fuel the local economy. For a one-time purchase of $10, CATSPOTS members support SAA's programs and events, and help build their endowed scholarship fund.
Open to all members of the UC Merced community, CATSPOTS members receive discounts at over 100 participating local businesses, which provide everything from food and entertainment to services and products. While most locations provide a 10 percent discount, others offer even greater savings. Often within just one week's use, the card pays for itself.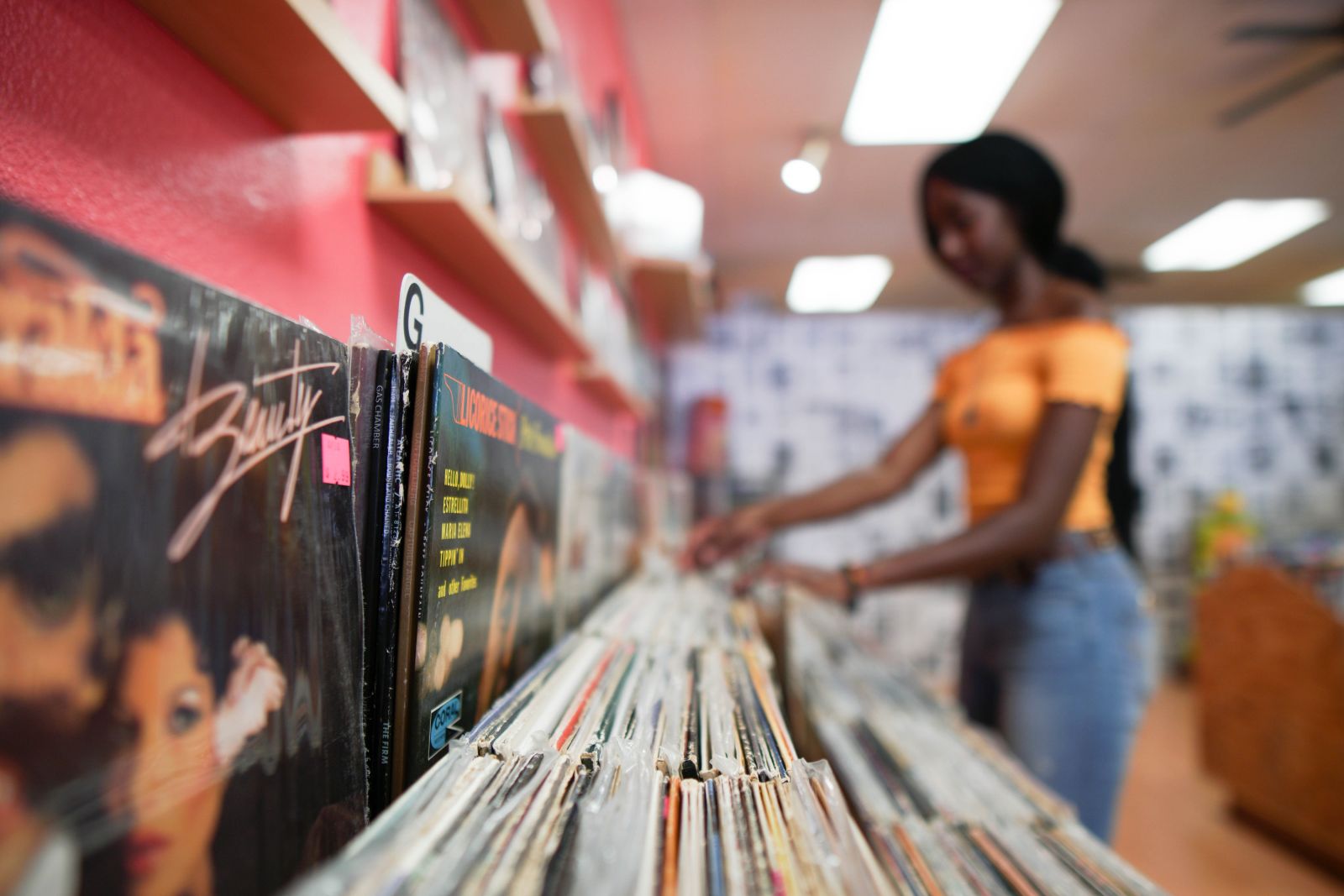 Daria Imbukwa, studying public health at UC Merced, peruses through records at Tigers & Daggers Records on Main Street in downtown Merced.
"It's neat to be able to meet Paul from Paul's Place and the 'J' in J & R Tacos in Janna Rodriguez, a fellow alumna from the Class of 2012."
"The goal is to continue to strengthen the ties between the campus and the community," said Alumni Relations Specialist JaeJae Julian. "It's a program that benefits all. It provides savings to members, provides scholarships to students, and increases awareness for Merced's hidden gems."
Julian and her team of SAA members help manage the CATSPOTS program and foster relationships with business owners. "It's neat to be able to meet Paul from Paul's Place and Janna Rodriguez, the 'J' in J&R Tacos, who is a fellow alumna from the Class of 2012."
Paul's Place Restaurant and Bakery, a Merced landmark, is a family-run diner known for catering to patrons of all ages. While anyone with a CatCard can order from the special Starving Student Menu, CATSPOTS members can reap additional savings on orders from the regular menu as well. Paul's Place is just one of many locations around town that proudly displays the CATSPOTS decal in their storefront windows.
Relationships built with local businesses go well beyond CATSPOTS. In addition to sponsoring initiatives such as the UC Merced "Let The Journey Begin" shirts, owners have helped students have a strong finish to finals. At the end of each semester, SAA hosts the biannual "Ctrl+Alt+DelEAT: Reboot For Finals." Feeding more than 500 students would not be possible without the support of CATSPOTS members or the generous, in-kind donations from local eateries, Julian said.
Curious about CATSPOTS? To sign up, spot a location and start saving today, visit catspots.ucmerced.edu.
"FEEDING MORE THAN 500 STUDENTS WOULD NOT BE POSSIBLE WITHOUT THE SUPPORT OF CATSPOTS MEMBERS OR THE GENEROUS, IN-KIND DONATIONS FROM LOCAL EATERIES."
---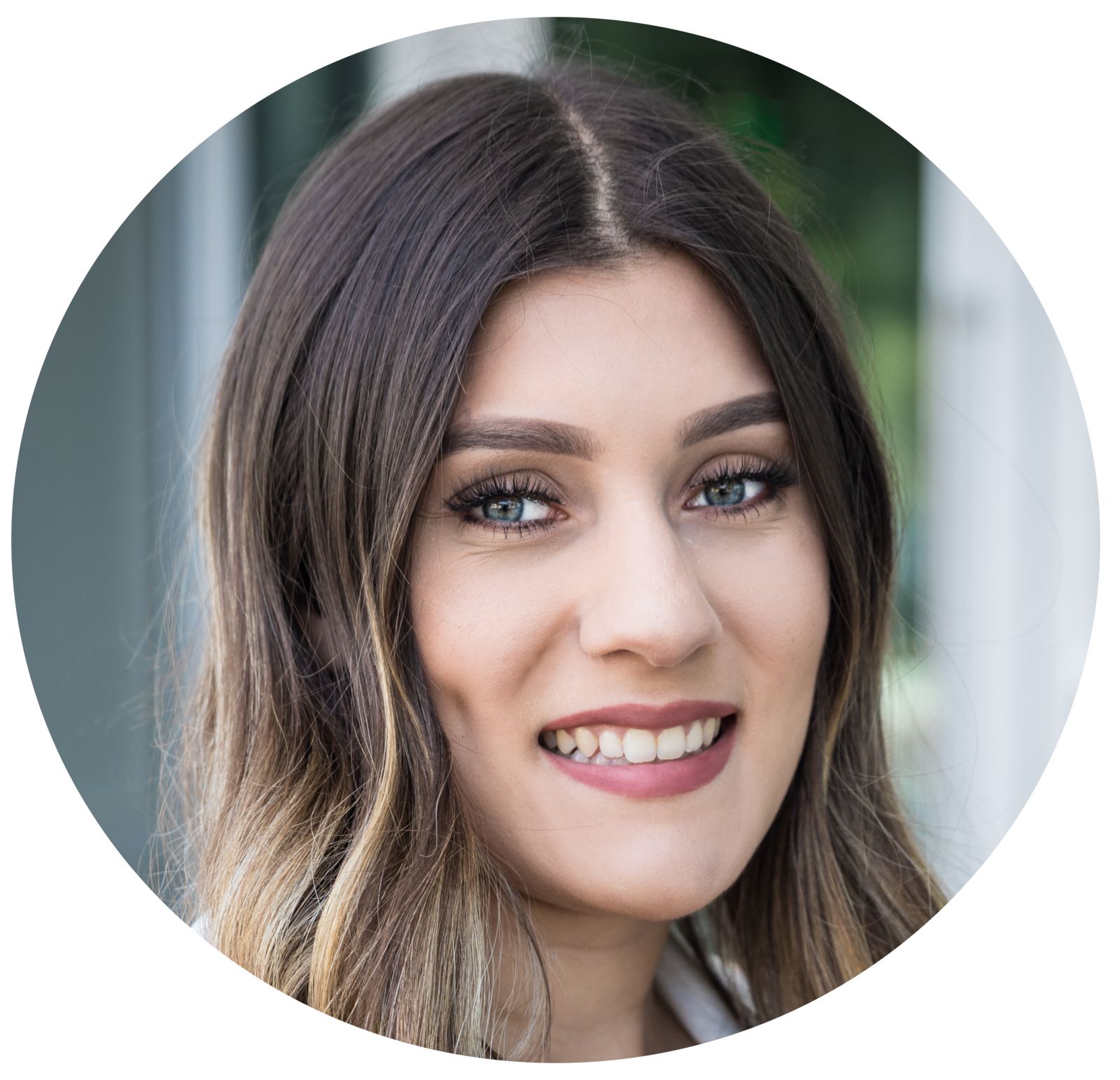 Karina Ulloa is a rising senior from the San Fernando Valley. She's a political science major with a double minor in writing and Spanish. She played soccer at Community Charter High School and participates in intramural games here at UC Merced. She's on the Campus Activities Board and is a member of Delta Gamma.